G1 Banner Printing Glasgow
Exterior PVC banners from £45. No other charges!
PVC exterior banners printed in Glasgow, Scotland. Delivered UK wide within 24 to 48 hrs.
Call 0141 3742615 or
Text / Whatsapp 07830525012
for an instant quote!
Exterior PVC Banners Delivered UK Wide FAST from £45 all inc.
Full digital high-resolution print.
NO HIDDEN COSTS!
24hr Banner Printing near you.
ORDER BEFORE 12 PM FOR NEXT DAY PRINT.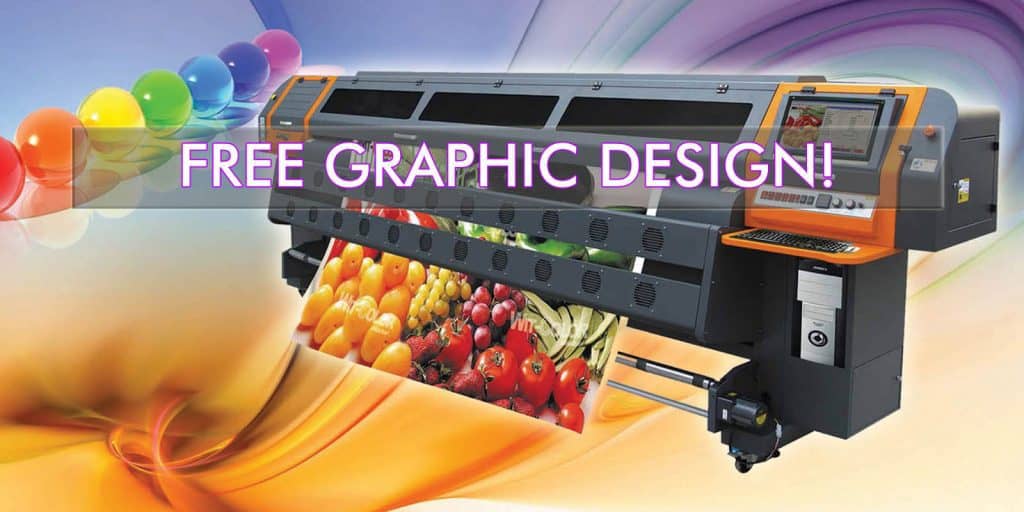 We are Banners Glasgow. You want hassle-free service, minimum time & effort, and Free Delivery. Just one e-mail to us gets your exterior banners delivered FAST! We offer discounts on multiple orders too and we do not charge extra for delivery for far-flung places on the mainland. Recently we have delivered to Stoer in Lochinver, Scotland. The client required exterior durable composite panels to advertise the accommodation on this unique lighthouse. We are contacted regularly by schools who need banners to stop people parking on zig-zag lines outside. We can even print children's pictures onto these banners so they have more impact on safety.
NEW! T-SHIRT PRINTING – 10 SCREEN PRINTED T-SHIRTS FROM £109
Front and reverse print, single colour, free design & delivery.
In the olden days banner used to be made with woven PVC and vinyl lettering. This was an extensive process if there were many colours and complicated designs but today with the advent of digital printing, waterproof paints, and automatic hemming and eye letting machines the process is much faster. This means that you can get a banner faster and cheaper than ever before.
The eyelets on the banners that we produce are either brass or galvanized steel or they are plastic grommets that are automatically placed on, to the finish to the banner- securing it in place and reinforcing the hems. To create the hems on a banner we create a 30-millimetre outline on the outside of the artwork then we fold the hem back on the reverse of the banner and stick it down with the vhp double-sided strong tape. If you want a hanging banner vertically then we would not put hems on the long side of the banner but we would put a pole pocket on the top and the bottom of the banner.
Pole pockets.
This allows you to put a pole for the top of the banner and at the bottom of the banner which weighs it down and creates a good effect in a window or a shop or factory floor. You can also ask for the banner to be made for a walk or demonstration where hems can be placed all around the banner but also we would add pole pockets to the banner in a horizontal fashion to allow two poles to be put into it so that you can walk with it.
EXTERIOR PVC BANNERS
If you are looking for a PVC banner in Glasgow or Scotland or even delivered in the United Kingdom for free. "I require the PVC banner to be exterior waterproof grade and I also wanted to have eyelets and hand for strength and durability."
UPVC Banners have brass eyelets and hems as standard which enable you to attach to any flat surface very quickly indeed by using cable ties or elasticated rope. You can have the PVC banner finished with no eyelets or you can have a pole pocket at the left and right of the banner or even at the top and bottom of the banner so that you can attach it extruding pole mechanisms or perhaps even put some poles into the banner making it safe to carry during some sort of event where you want people to see the banner.
We can even supply the banner unfinished with no hems & no eyelets. This may be useful for some people who perhaps just want to hang it almost like a poster in a window or to some sort of existing system.
FREE GRAPHIC DESIGN
It could cost you quite a lot of money to have some artwork designed. Some designers charge a minimum fee of £35 just to create a logo or to take an existing JPEG or bitmap transform it into an image like a vector or a line drawing. We at Banners Glasgow don't charge for artwork unless if it is very extensive, so even if you're artwork is in Word format or PDF format as you have a picture of any sort, we can use that file -generally speaking – and create your artwork for free. So the artwork is not a problem and the only thing that can cost more is using a lot of layers in the artwork and you want us to create your artwork in Photoshop  In Design or another a powerful graphics program.
FREE UK DELIVERY
We deliver our exterior PVC banners UK wide and usually within 3 days and maybe even faster if you are really desperate to have the banners delivered fast incurring a slightly higher fee to have a rush order of pushed through. This is simply because it requires more man-hours and working during a time when we normally do not work. Our normal working hours are between 8 a.m. and 6 p.m. but of course, if somebody wants a rush order then we would have to work into the evening maybe 8 pm or 9 pm and your banner would be ready for next day delivery.
Of course, the most efficient way of receiving your PVC banners are by having your artwork ready well before your deadline. So, give yourself plenty of time to finalize your proofs and allow 3 days for delivery also.
COST-EFFECTIVE BANNERS
Your banners are designed, printed, and finished in the UK by our team. Your PVC banners are made to be used on fences, walls, wooden fencing, shops, industrial units, factories, schools nurseries in any way where you want to display a message on a long or short term basis and that you are able to quickly clean with just some soapy water and let them dry and roll up to put them away for another day. Our banners are printed on 450gsm exterior grade PVC with waterproof ink. Our wide format printing machines are able to print at up to 600dpi making your images and text sharp and vibrant. You can choose either PVC or mesh banners depending on installation position or weather conditions. The banners can be easily fixed with cable ties or bungees or even screws and washers if affixed to a wall or fence.
You are a Banner Printing Hero!
When you need a banner fast and do not have the time to create graphics we will do the graft for you. Even if you have a jpeg or a Word document, do not fret or worry. We will create your artwork, print and finish your banners & even deliver to your door. PLUS you can be the hero and take the CREDIT! Print Away! Our exterior vinyl banners are waterproof and can be cleaned, stored, and used for another day. If you are looking for cheap outdoor banners, contact us via the e-mail form below. We also create roller banners for businesses, schools, clubs, and any other type of event. We have a selection of exterior banner frames which can be assembled onsite. See our FB page here…Banners Glasgow
If you're looking for a banner printer in Glasgow or Scotland don't go any further than banners-glasgow.com where we print exterior PVC full-color banners and deliver them to you as soon as next day or two days time. 
We have large format & wide format printing machines which print many metres squared per hour and can supply you with the exterior PVC banners – bespoke – personalized and waterproof -finished with eyelets and hems – within days we deliver nationally, UK wide and all our banners are bespoke – they're ready-made for at you the size that you want to the length & they are printed in thousands of colours because of the variations produced by digital print machines.
BANNER PRICES
Some example prices.
2 Personalised Party Banners- 2000mm by 500mm & Helium Balloon Kit with 30 balloons only £99 FREE DELIVERY & ARTWORK
2000mm by 500mm banner £39 *artwork must be supplied
Two banners – 2000mm by 800mm £69
Roller Banner £55
4000mm by 750mm banner £79
3 Exterior Banners – 2000mm by 850mm £99
Most of our banners are bespoke printed and created. You may require a certain size, please contact us for an accurate price.
3m by 0.75m banner £59 all inc.
4m by 1m banner £75 all inc.
Exterior Grade Aluminium printed panels from £99. Roller Banners £55 per unit. All other prices are by request, please use the form below. Photos, images, vectors..we can use them all to design a banner you will be happy with. Just send us the files with some instructions & we will design your artwork for you in no time.
Our roller banners are 2000mm high by 800mm wide, they are enclosed in an aluminum case and are delivered in a carry bag. These roll-up banner systems are very useful for travelling to an event with or for display at a school event or market stall. The roller banner can have a stunning visual impact if the artwork is good. Our aluminum composite panels are exterior grade and can be matt or gloss laminated. These panels can be used on fences, walls or shop fronts, etc. The maximum size per panel we provide is 1500mm by 1000mm – these can be connected together to create large external signage. We also supply banner frames from £139 per unit – these units are assembled on-site ie a golf course with two banners, one on each side – the size per panel for the banner is 2500mm by 1000mm.
WE PRINT WITH CARE at Banners Glasgow
Our wide format solvent and latex printers can print up to 3.2m wide and as long as you want. With 600dpi resolution and modern systems, we are able to print 100's of PVC banners every day! Banners Glasgow delivers PVC banners UK wide every week. The single-sided vinyl banner is the most popular and commonly used exterior vinyl banner. Great for sporting events or parties, school fetes or event banners, or any outdoor advertising gala. Vinyl banners have many uses and applications. They are most often used to promote a company's logo, a special promotion, event, team, or school.
Since vinyl is a very flexible as well as portable material you can see vinyl banners just about anywhere. Vinyl banners are commonly seen on billboards, tables, trade shows, buildings, streets, festivals, as well as stadium flags. Your quality vinyl banner will also use an outside hem to ensure that eyelets are secured properly. Eyelets are the metal holes that enable the banner to be hung on fence posts, walls, or on the side of buildings. In windy conditions, if eyelets are not fastened into the hem of a vinyl banner, these holes will easily tear out of the banner. Banner hem tapes or sewing methods are also used as trim and to prevent friction and lifting of vinyl hems.
WE DELIVER UK WIDE @ Banners Glasgow
We generally use DPD Couriers to deliver your banners. They will give you a 2-hour slot on the day of delivery so you can get on with other things. Our digitally printed banners are printed with aqueous (water-based), solvent-based inks, or UV-curable inkjet inks. The latter three types contain waterproof pigments, which provide better weather and UV-fading resistance.
Wide-format inkjet printers are usually used, usually manufactured by companies such as HP, EFI Vutek, Mimaki, Roland, Mutoh, or HP. Our very large banners may be produced using grand format inkjet printers of greater than 2.5m width and computer-controlled airbrush devices that print the ink directly onto the banner material. Some of the fastest wide-format inkjet printers are capable of printing up to 3,000 square feet (280 m2) per hour. There are different ways PVC-banners can be hung. They can be supplied with pole pockets for walking with or to be hung either vertically or horizontally inside a shop for instance. They can be fixed to a temporary wooden or metal A-frame to be used in a park for example. Vinyl material is quite strong and can be cleaned for storage and used another day.
Latest News 2020 for Banners Glasgow
First latest News for Banners Glasgow.
New machines increase banner printing capabilities 3 fold in Glasgow. If you require banner printing in Scotland, we can offer a very time effective banner printing service including next day printing if machine space allows. Banners Glasgow produces full colour, digitally printed banners at low prices and are no colour limitations. You can print banners of any sizes you need using the same fast and accurate production process. You print PVC banners which can be made using photographs, gradients, fades, glows 3D effects and virtually any other cutting edge or state of the art imagery. Vinyl banners are with UV protected inks, finished with moulded, strengthened plastic eyelets, or with pole pockets to meet your needs.
Delivering printed materials in all Glasgow areas- Woodlands, Finnieston, Kelvingrove, Kelvinpark, Hillhead, Partick, G1, G2, Hillington, Penilee, Govan, Drumoyne, Shettleston, Carntyne, Riddrie, Tollcross, Parkhead, Ibrox, Cessnock, Pollokshields, Crosshill, Govanhill, Castlemilk, Renfrew, Paisley, etc
Second Latest News
Banners Glasgow
Rolling out printed banners UK wide by national and reliable couriers. Why choose Banners Glasgow? We believe that we offer the best roller banner products available at the best price and quality. We take great care in all that we do to ensure that our roller banners are printed to the highest quality. We can also produce large orders in a short time-space. We specialize in quality banner printing with the latest printing equipment and non-toxic eco-solvent inks for excellent durability. 
We guarantee the quality and superiority of all your banner printing wide format needs.
Banner Printing Glasgow is one of the UK's national banner printers covering Scotland and the rest of the UK. Banners-Glasgow offers all forms of banner printing including mesh banners, double-sided banners, hanging banners, and external vinyl banners all of which can be printed and delivered into Glasgow.
If you require banner printing in Glasgow, we can offer a very time effective banner printing service including same day printing if machine space allows. Banners-Glasgow produces full-colour, digitally printed banners at low prices. There are no colour limitations. You can print banners of any sizes you require using the same fast and accurate production processes. You can also go for PVC banners which can be made using photographs, gradients, fades, glows 3D effects, and virtually any other cutting edge or state of the art effects but only vinyl banners are printed at up to 1440dpi, with UV protected inks, finished with moulded, strengthened plastic eyelets or with pole pockets to meet your needs.
CONTACT US
BANNERS GLASGOW
Address: Banners Glasgow, Hillington, Glasgow City, G524NQ
Call or Text: 0141 374 2615 / 07830525012 (strictly no sales calls)
Country: Scotland – Europe
E-mail: [email protected]
or click here to fill in a contact form.
SOCIAL